When in lovely Steenwijk, it is best to stay for a day or two to soak in all the history and uniqueness of this hidden gem. This city has a lot to offer – from ancient monuments to cosy shopping boutiques, and it is a pity if you won't stay longer. Here are some Steenwijk hostels you might consider check into.
The Black Sheep Hostel offers room for two, perfect for backpackers. It is located in beautiful Giethoorn, particularly on one of the rivers near the Dwingelderveld and De Zwarte Dennen, as well as the National Park De Weerribben and Waterloopbos nature parks. Also not far away are the Orchid Farm, de Orchideeen Hoeve, and all attractions available at Giethoorn. They will make your stay in Black Sheep Hostel truly worth it.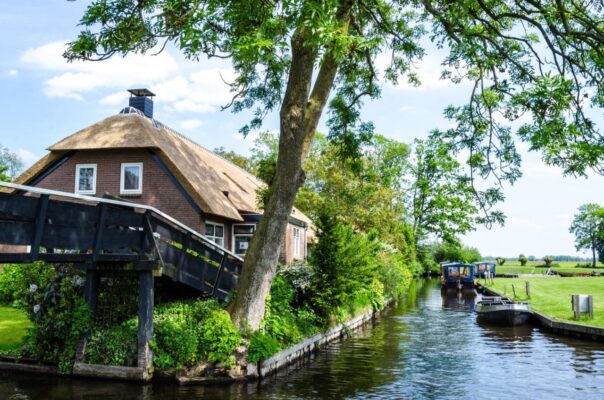 Black Sheep Hostel is a smoke-free accommodation with coffee and tea in a common area, a garden, a barbecue area, free buffet breakfast, free Wi-Fi in public areas and free self-parking area. The multilingual staff will surely make you feel at home. Bathrooms are shared.
Tjalkjacht Pelikaan Lemmer 
Tjalkjacht Pelikaan Lemmer is an adults-only hostel at the heart of Lemmer, Friesland, a kilometre away from of Ijsselmeer, 3 km from the D.F. Wouda Steam Pumping Station, and 20 km from Orchideeen Hoeve and the Orchid Farm. This lovely hostel is equipped with a kitchen, a refrigerator, stovetop, microwave and washing machine, as well as four bathrooms, a coffee/tea maker, and a shower. There is limited housekeeping but the place is always kept clean and in order.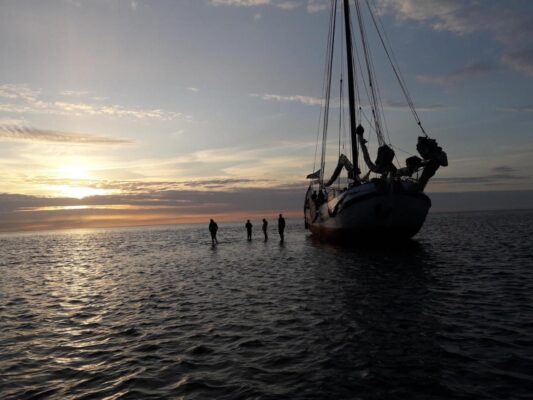 There are plenty to see and experience around Tjalkjacht Pelikaan Lemmer. Nearby are enchanting trails and popular areas to go cycling, fishing, swimming, sailing, windsurfing, and hiking. There is also a casino, a marina and ecotour activities.
If coming to Lemmer for the first time, it should be good to know that this place in the Netherlands is known for windsurfing, motor boating, and ecotours. The most popular landmarks here are the D.F. Wouda Steam Pumping Station, Waterpoort, Ijsselmeer, Waterloopbos, and Thialf Ice Stadium.
Black Sheep Hostel and Tjalkjacht Pelikaan Lemmer are the two most well-known hostels for backpackers tavelling to Steenwijk. For a more comfortable stay, check out these two other options.
B&B De Stadssingel
This B&B hostel and accommodation is perfect for a cosy stay. It serves delicious breakfast options and rooms that are equipped with a flat-screen TV and a private bathroom with shower, a hairdryer and free toiletries. Added attractions are a terrace and garden. This hostel is near places of interest, which include the enchanting Giethoorn village and National Park Weeribben. Come here for the comfort, convenience, and history.