Here's one of the many questions we've are frequently asked: what are the best tours in Nijmegen?
To respond to that inquiry, we've listed three of the top Nijmegen tours. To make your stay even more interesting and efficiently organize your time while here, several Nijmegen tours are arranged for this purpose. Take a look at the three leading tour packages of the city.
Run & Bike Nijmegen Tour
You don't need to be an athlete to enjoy this package. All that is required of you is a fascination with the outdoors and running shoes. This has been voted by many as one of the most interesting ways to experience the city.
A friendly tour guide will jog around the best city spots with you in the morning as you learn some history of Nijmegen and Dutch customs.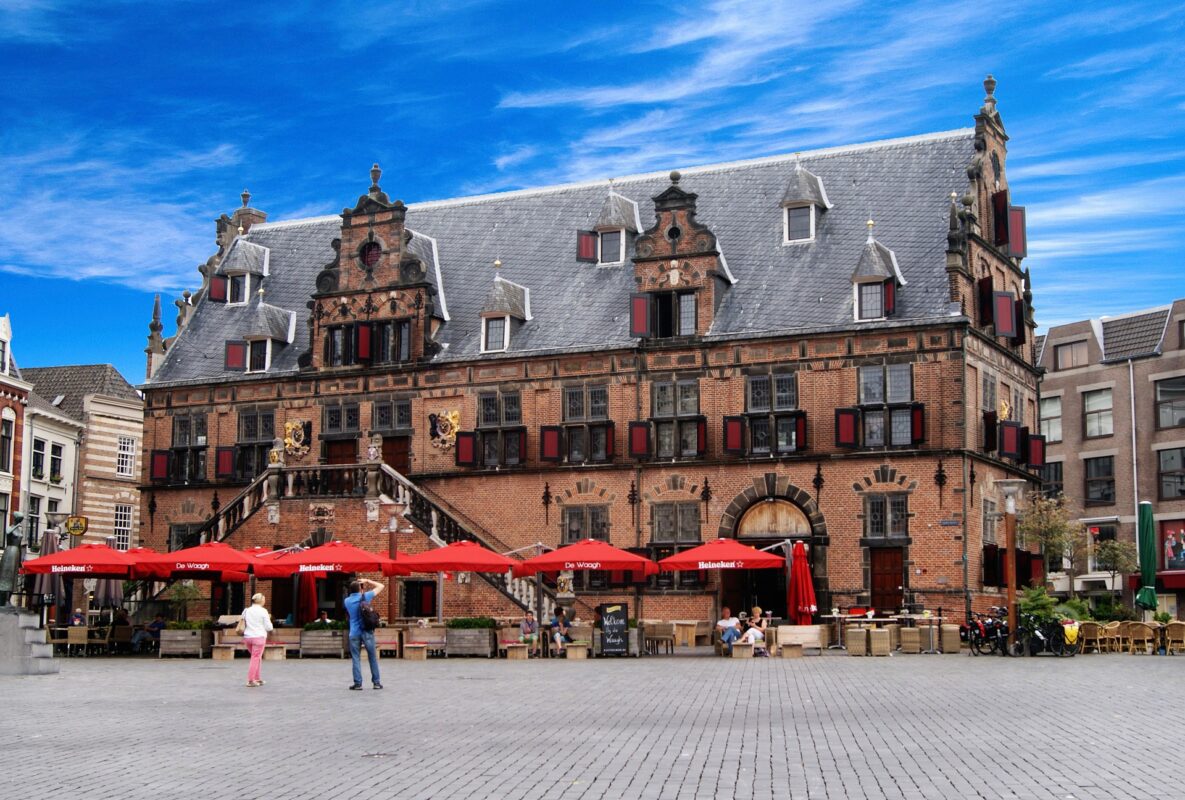 This walk, run and cycle tour runs for an hour and a half per day for four days. The group will pass through the river lands, ridgeways and woodlands with uninterrupted views towards the Rhinelands. There is plenty to see in this medieval city that used to be part of the Roman Empire.
The 4-day tour is followed by what is known as The Seven Hills Race. It's not a competitive race, but more of a recreation, so you shouldn't worry. The highest point is to the eastern part of the city. From the top, you can see real mountains at the Urals in Russia.
Visitors to Nijmegen who joined this tour have only good and exciting things to say:
"If you enjoy a good jog, want to spend some time with a knowledgeable and fun local, and learn a bit of history along the way, you've gotta go on a running tour with Kiki (the tour guide)!"
"I had a great Saturday morning running and sightseeing with Kiki, a nice girl that showed me the histories and secrets of a fancy city called Nijmegen. I recommend to all."
"What an absolutely fantastic way of seeing this special place! (Kiki) took us into parts of the town we never would have found on our own, she showed us great places to eat and drink, and gave us a terrific history lesson of Nijmegen during the Second World War. The running was super fun, quick, lots of hills, and she's a physiotherapist in case you get hurt!"
This is a boat tour with pancakes, a unique way of experiencing Nijmegen.
Pannenkoekenboot Nijmegen sets sail on the Waal river, where you have a beautiful view over the city, the Ooijpolder nature reserve, and the beautiful city bridges. This tour is definitely relaxing; imagine enjoying freshly baked bacon, cheese, apple, and pancakes as you sail away. There are three varieties of pancakes with lots of different toppings
The tour is a 2-hour river cruise in an ancient Roman city while enjoying all the pancakes you can eat.
Such a unique experience will definitely stay with you. Here are how tourists describe the experience:
"The pancakes were good! Staff were nice and efficient. Belowdecks there's a big ball pit for kids. The boat was good … we enjoyed the whole experience. The concept works."
"We went as a family group and enjoyed a lovely morning out on the river. The boat was full and there was a long line when they began serving the Pannenkoeken but once they started arriving, sweet or salty, and people went around the table piled with honey and nuts and chocolate and vanilla sauce, wild berries and cream, or pizza-like condiments for the others it went quickly."
"Very friendly staff and an enthusiastic captain!"
European Safari Company
Safari tours aren't only in Africa. There's one in Europe and you can experience it here in Nijmegen, too. The European Safari Company specializes in experiential nature-based travel across Europe, cruising from the Arctic north to vast eastern forests and the rugged Mediterranean coast.
They offer unique experiences that directly support wild nature and wildlife in some of Europe's most special places, including the Netherlands and Nijmegen. 
It's truly a wild ride, and here are what people say:
"Me and my friend had a phenomenal trip in the southern Carpathian mountains this October. We saw bison on our first day, a whole herd on the mountain slopes. But the experience was so much more; great home cooked food, beautiful landscapes, great guides and lots of learning. I've been to many wild areas around the world and I was taken back by the beauty of the place. I will definitely come back and I can highly recommend this trip to anyone!"
"I had high hopes for this wildlife adventure and it really delivered – on every level – it really was an adventure of a lifetime – and for my nine-year-old son, it was the best holiday he had ever had."
Nijmegen is a short 2-hour train ride from Amsterdam. There are several intercity trains departing from Amsterdam Central Station every day, the earliest of which is at  12:18 PM. 
In addition, when travelling by train around the country, it is always best to book earlier to get discounts. If you know the dates you want to travel, you may be able to find some cheaper train tickets from Amsterdam to Nijmegen by booking early.
The historic city of Nijmegen, the oldest city of the Netherlands, does not lack the attraction, beauty, and wonder to draw in both local and international tourists. It overflows with excitement and mystery, as it is home to scenic streets, ancient castles, and rich nature. To know more about the treasures this beautiful city has to offer, check our blog posts here at Ask the Dutch Guy!