There plenty of things to do in Giethoorn even if you're visiting the city together with your kids Rest assured, they will have loads of fun while they're at it! Despite the canals (which are safe!), which are a safety concern for some parents, there are plenty of activities you can do in the village with kids. Rest assured, they will have loads of fun and things to do while they're at it!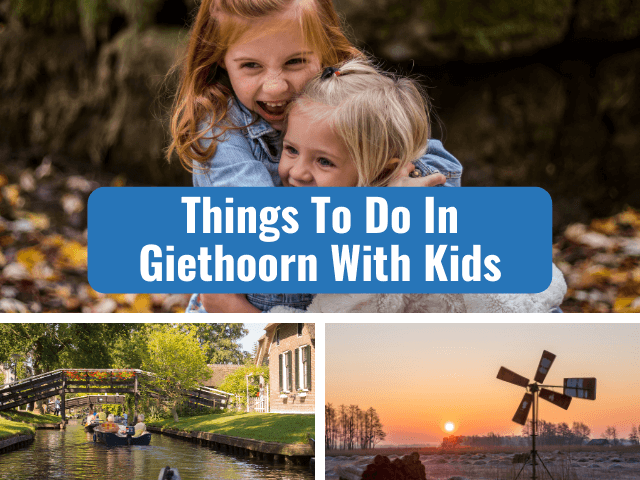 Go For A Mini Golf
Practice your swing and start teaching them young by playing at the 18-hole mini-golf course in the village. Each hole presents various challenges, such as a maze and many more that will challenge everyone and make it a fun activity with kids. 
Learn more about the mini-golf activity here. 
Explore The Waters
When you hear the word Giethoorn, it's natural you to think about sailing and boating. After all, the village sits on a body of water! So, if you're going with kids, you shouldn't skip sailing in the village. There are a lot of things you can do while you're on the boat—aside from listening to the skipper and taking in on the surroundings, you can also ask your kids to count the bridges, ducklings, and many more. 
There are a lot of things to see while you sail through the village that will definitely keep the children entertained. You can rent the boat for two hours, or if you have older kids, you can rent a boat for the whole day. With that, you get to explore different routes, even go for a swim, and have a picnic at your chosen spot. 
Visit A Museum
Check out Museum 't Olde Maat Uus where you can learn more about the history of Giethoorn. This is a great place to go to, especially if your kids appreciate museums. Or better yet, you can teach them the importance of visiting museums in new cities or villages they visit. Make your visit more fun by dressing with your kids in the traditional dress, and make sure to take a lot of photos. 
Read more about the museums you can visit here. 
Go Over The Bridges
Giethoorn has plenty of bridges—have fun on it with your children. Go over the bridges, count them, etc. and you and your children will definitely have loads of fun. 
Hunt For Crooks
Solve a break-in with your kids by walking around the village to look for clues. At each location, you and your kids will need to solve an assignment, puzzle, question or riffle. There are 12 suspects, so work together with your kids to know who the real suspect is. 
Read more about the activity here. 
Klimbos – Into The Forest
Go for a day packed with adventure in the middle of nature at Klimbos Adventurous. This is a climbing forest that will give you and your kids a unique and exciting experience. Here, you will make your own route through the trees. There are four routes to choose from and no less than 50 different obstacles that vary in difficulty and height. 
Go and explore Giethoorn with your kids. There are a lot of things to do here. 
Do you have any questions? Leave a comment below!