Traveling to Amsterdam alone? The city is one of the safest cities in the world. When it comes to personal security, the capital of the Netherlands ranked fourth-safest in the world and third in Europe, according to the Safe Cities Index Report 2019. So, are you traveling to Amsterdam alone? Check out our best guide with simple travel tips when visiting Amsterdam alone.
Walking through the Red Light District
When traveling to Amsterdam alone, one of the first concerns is safety in the Red Light District, also known as De Wallen. Those who haven't visited this place picture in their mind a sinful district riddled with prostitutes, drunken men, and sex-crazed tourists. This is not true at all.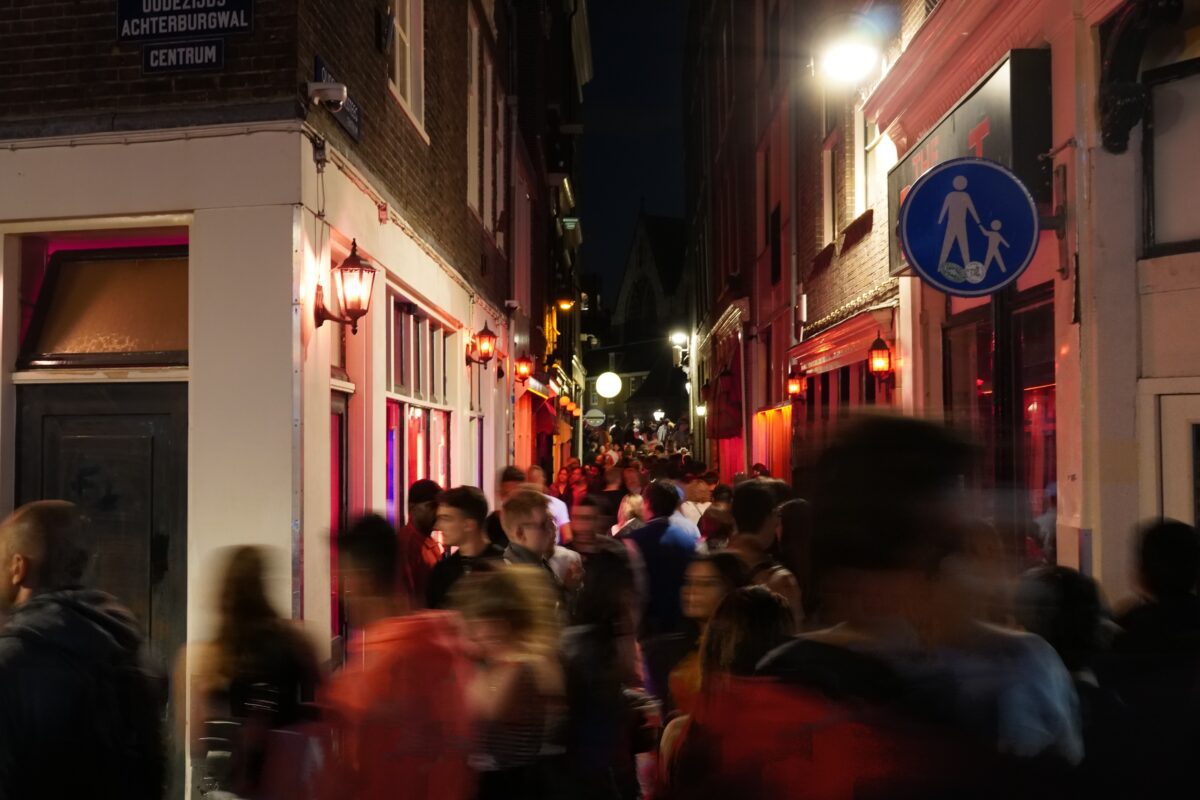 The area around De Wallen is safe because it is covered in CCTV, and the bars, the drinking, the parties and the use of weed are all regulated.
Even solo female travelers are safe if they wish to see and experience what the Red Light District is all about. Women come here all the time, as it is a leading tourist attraction in the country. De Wallen is also a residential and cultural area where people come for many other reasons.
Yes, there could be pickpockets and unruly drunks roaming the street, but generally, solo travelers shouldn't worry. A woman walking by herself during the night may be seen as a 'working girl', but locals and regulars here know that working the streets is illegal.
Staying in a hostel
There are several hostels in the city, as backpackers and solo travelers frequent Amsterdam. Staying in a hostel is more of a norm to many people. The experience is for everyone who wishes to meet people actively or just hope to meet friendly hostel staff. Employees in hostels are almost always friendlier and more accommodating than those in hotels. They provide a personal touch in their service.
Suppose you plan to stay in a hostel while here, don't hesitate. Modern Amsterdam hostels are equipped with good air-conditioning, movie rooms, laundry facilities, free Wi-Fi, and organized tours. Not only are they safe, but hostels are also comfortable and fun.
When staying longer in the city, choose to stay in a community with like-minded travelers while saving a few dollars. There are many hostels in the city to choose from, based on your style, budget, and preference. For example, there are hostels specifically for people who just want to party or have an amazing nightlife. If this is your idea of fun, then go for it.
Briefly passing by the center of Amsterdam
A walking guide through the center of Amsterdam typically includes a visit to Central Station and Dam Square, which is also known as Amsterdam Centrum. It is very busy, commercialized, and could be intimidating when traveling solo in Amsterdam.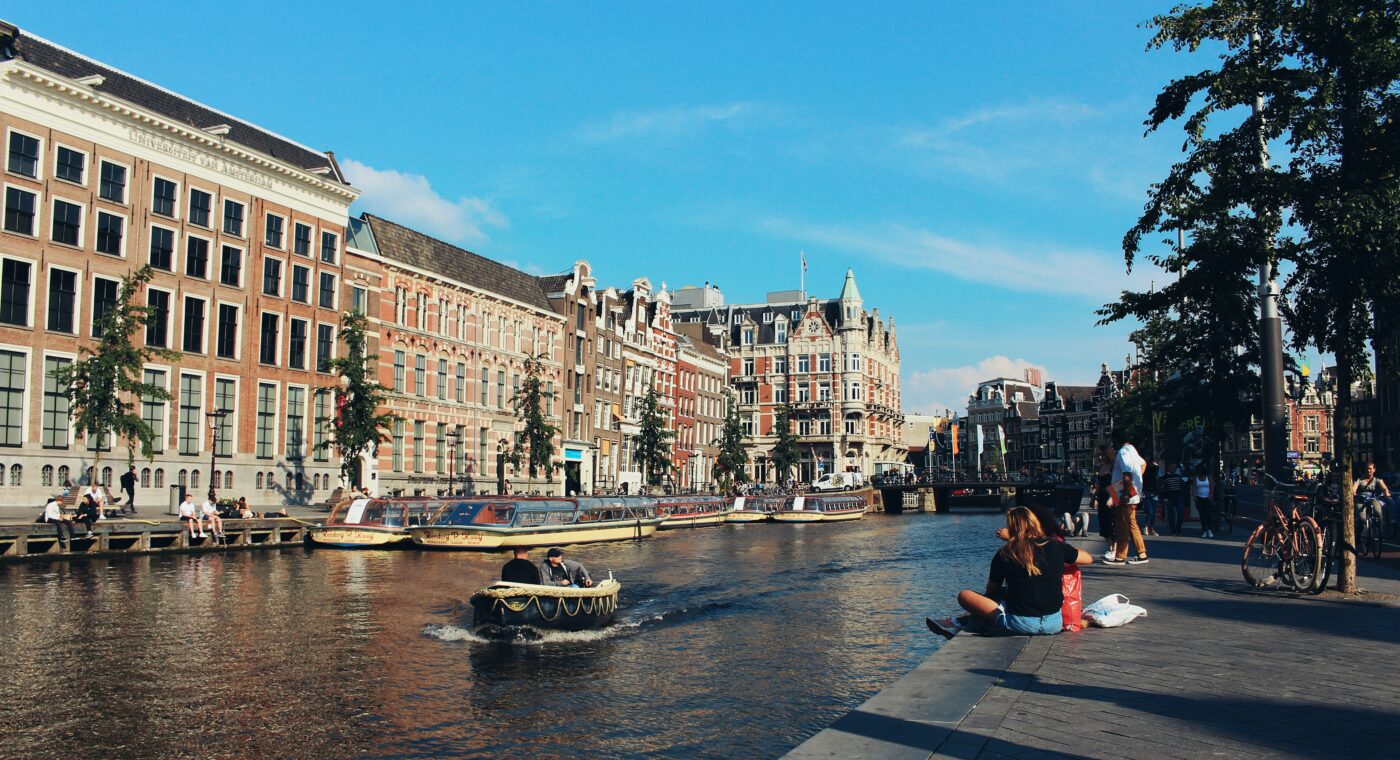 Yet all roads lead to Dam Square. It is a huge public square where tourists flock to Koninklijk, Nieuwe Kerk, Madame Tussauds wax museum, and the National Memorial Statue. 
The Red Light District is also found here, as well as cafés, shops, restaurants, and several 'coffeeshops' selling weed. There is always a big group of people in the city center, so it is smart to explore other parts of the city.
When craving cappuccino, go to a café. When planning to purchase weed, go to a coffeeshop. You can see many of them in the city. Quality cannabis is legally sold in coffee shops, so there's no need to risk buying weed on the street, which could be unsafe.
When riding a bike in Amsterdam
A visit to one of the bike-friendliest cities in the world can never be complete without riding a bike. The city hosts a vast network of bicycle paths, allowing anyone to reach all the essential parts of the city – Museumplein, Vondelpark, 9 Streets, Jordaan neighborhood, the city canals, restaurants, shops, hotels, flea markets, and so on.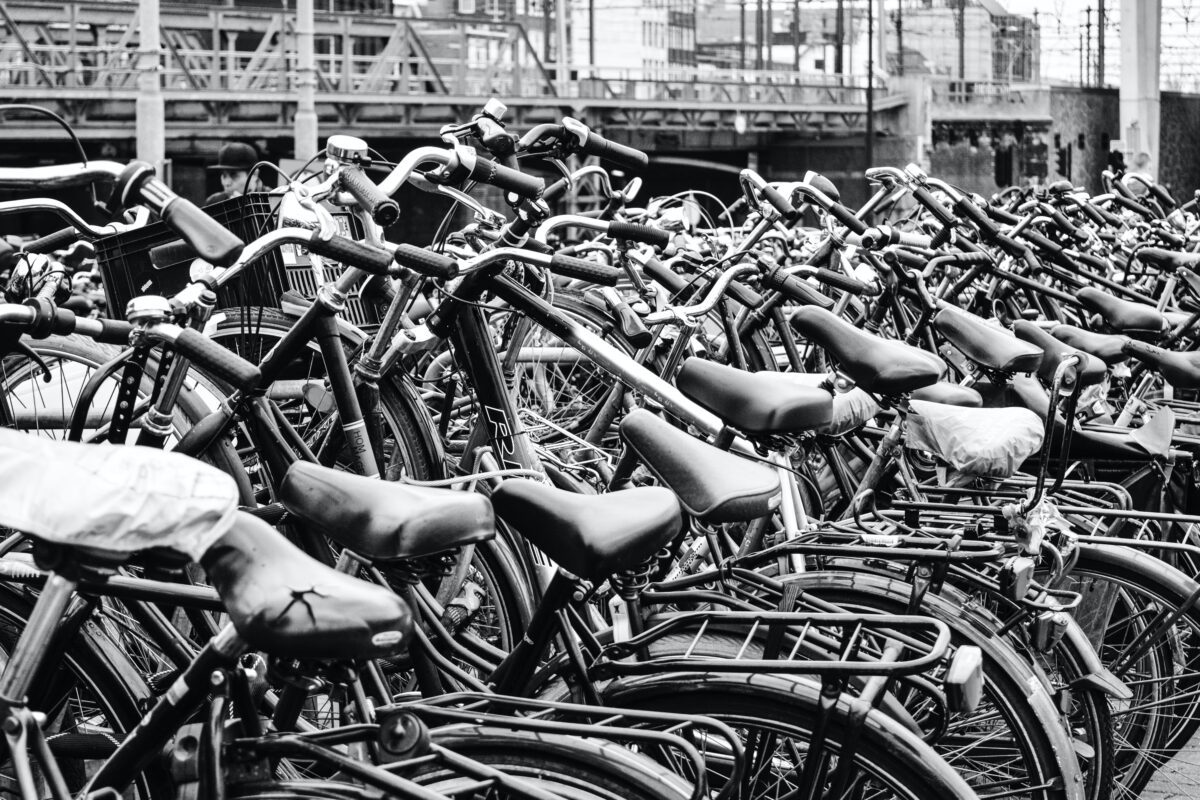 Riding a bike means you can get from one place to another in just a matter of minutes. Solo travelers can get a new perspective of Amsterdam when they experience it while pedaling.
When biking around Amsterdam, you have to be very alert for trams, cars, pedestrians, and other bikers. 
Solo women travelers
Amsterdam is proudly a safe city even for solo women travelers of all ages. Female travelers experience very little to no harassment in the streets, shopping in crowded shops and flea markets, taking the tram, or elsewhere.
However, it is always safe to avoid walking alone in dark areas or in places where there are not many people around. Although there have been very few cases of pickpockets, women should always take reasonable precautions when walking with handbags. It is smart to carry only a small handbag and use a money belt or bra stash pocket to keep your cash and passport.
A woman traveling solo in the city is also safe when checking in at hostels. Most hostels have coed dorms and shared showers, but here are those that offer female-only dorms or private rooms. There is also a female-only hostel in the city – Hostelle.
Things to do when you're alone in Amsterdam
Traveling alone will give you the freedom to choose where to go, when, and how long you will be staying. Here are some exciting things you can do when you're alone in the capital.
Visit the top sights
When going solo travel Amsterdam, make sure not to miss the city's leading attractions.
The Anne Frank House
The Anne Frank House, located on Prinsengracht in the Jordaan District, is the actual home of Anne's family that is now a museum. Hiding from the Nazis, the brave young girl wrote inside this house what would be the most important diary in history.
The well-preserved house serves as a poignant monument to the war. This is one of the most important attractions in the city, so it is advised that you buy your ticket online about two or more months in advance.
Rijksmuseum
The Rijksmuseum or the National Museum never fails to attract crowds of tourists every day. It is visited by more than 2 million people every year. Checking it out on your own is not a bad idea, so you can spend as much time as you wish appreciating the many masterpieces displayed in the museum.
There are over 8,000 important paintings here in 250 different rooms and thousands of books, sculptures, and other artworks. There are several guided tours available. You can take your pick based on your schedule and preference.
Van Gogh Museum
This is a spectacular museum located in a stunning building and dedicated to one of the most important painters in history. The Van Gogh Museum is located in Museumplein near the Rijksmuseum. It houses the biggest collection of Van Gogh paintings and artifacts.
Try the "Meet Vincent Van Gogh Experience" multimedia presentation to appreciate the artist and his works better when visiting here alone.
Vondelpark
Vondelpark is one of the most popular hangout spots in Amsterdam. When visiting here solo, relax on a bench, pick a lovely spot on the grass to lie down, read a book, or just watch the other park-goers. Vondelpark is a vast 120-acre green space filled with lush gardens and fountains. Families, friends, and solo travelers come here to unwind, take a stroll, ride a bike, or frolic about at several play areas.
Go on an adventure by visiting unusual places
One of the perks of traveling on your own is you get to decide where to go without anyone questioning your choice. This is the best time to see the other side of Amsterdam and visit unusual places.
The Torture Museum in Amsterdam
Amsterdam's Torture Museum is a small and dark museum with darkly lit corridors and several displays depicting the many ways people were tortured in the past. Inside you will see several old torture instruments, including a mask and a heretic fork that were used to punish gossipers. Not many people would enjoy coming here, not to mention there is also a hanging cage and an inquisition chair for a more interactive torment.
The House with The Blood Stains
This is another weird, strange, and scary destination that you might not get to see when traveling with family and kids. The House with The Blood Stains is the former home of a mad diplomat that bears bloody marks and arcane scrawls on its walls. According to legends, the owner painted arcane Kabbalistic signs on the facade of his building using his own blood.
Nieuwe Spiegelstraat
Nieuwe Spiegelstraat is a street in Amsterdam that hosts a row of strange antique shops that display different obscure collections. For example, Thom & Lenny Nelis Antiques specializes in old medical instruments, dissection kits, dental tools, and apothecary jars. On the other hand, Staetshuys Antiquairs displays globes, sextants, telescopes, planetariums, and other nautical and scientific instruments.
 Not many travel tips suggest touring alone. However, there are benefits to solo traveling. If you think about it, when traveling alone, you can be selfish with your decisions and actions. Make sure they benefit you and that you enjoy yourself to the utmost. 
As you rely on no other but yourself, you can boost your self-confidence and get to know yourself better. Also, you get the chance to meet new and interesting people, and save money at the same time. So, next time you visit Amsterdam, try going solo. Embrace the opportunity and enjoy the Netherlands in a way that only you can do.