Ask The Dutch Guy is your go-to platform for everything that is DUTCH! Whether you plan to visit Amsterdam or see the beautiful village of Giethoorn, we got every city and village covered here. We aim to provide comprehensive information for individuals who want to visit The Netherlands.
Experience the culture of the Dutch here with us—from our love for bikes and camping even to our tall heights!
As you immerse yourself in our beautiful culture with a hint of coffee (because we are big coffee lovers!), you will realize that there's more to The Netherlands than the tulips and the city that's built on piles.
Team Ask The Dutch Guy
Frans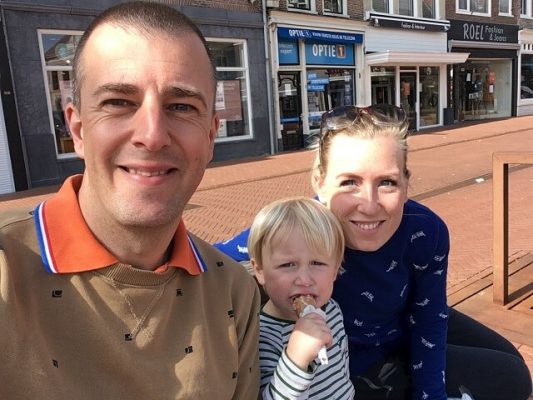 Hi, my name is Frans and I'm the initiator of Ask The Dutch Guy. I love travelling in and outside The Netherlands and always want to spot the hidden gems and places where the normal tourist don't come. When it comes to travel I'd like to just book a plane ticket and the first couple of nights and explore from there the city or country.
Because of the Covid virus we don't travel to other countries at the moment and that is an excellent way to explore our own lovely country. Because of my experience in Online Marketing, I'm combining both of them and started this blog.
My personal goal is that people all over the world are going to know our website and that they get all the information they need to have a very lovely holiday in The Netherlands.
April
I'm April and I manage the content for Ask The Dutch Guy. I have always been fascinated with the beauty of Holland, specifically its tulip fields. I love writing about the country because it makes me feel like I'm really there to experience everything; moreover, the cities, towns, and villages in the Netherlands are interesting.
My personal goal is to help Frans and the whole team make the website your go-to place for everything about the Netherlands! And who knows? We could make it bigger than that!
Angelie
I'm Angelie and I'm in charge of the link building works for Ask The Dutch Guy. When I think about The Netherlands, the first thing that comes to my mind is Amsterdam. With Ask The Dutch Guy, I discover that there's more to it. I get to see the beauty of each city, town, and village.
By link building, I hope to attract more visitors to the blog to help Frans and the whole team make this website a go-to guide when it comes to The Netherlands.