Featured City
The Little Venice of the Netherlands
Giethoorn is known by many names: the little Venice of the Netherlands, the Dutch Venice, and the village without roads. There's no denying that Giethoorn captures anyone's imagination from these nicknames—wait until you visit this quaint Dutch village.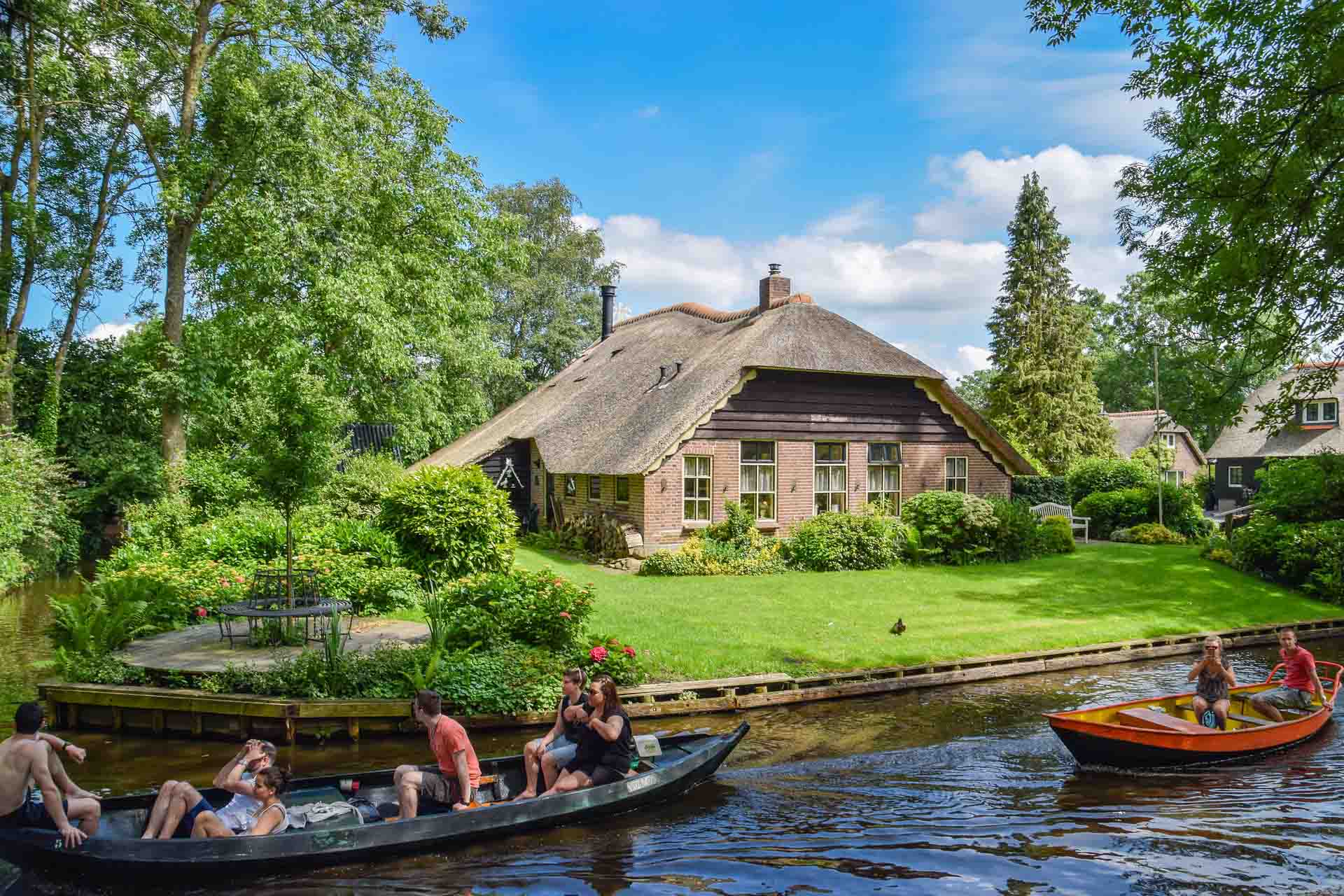 The Village Without Roads
Located in the Northeastern part of the Netherlands, Giethoorn is famous for its idyllic surroundings, from farms to houses with thatched roofs. It was dubbed the "village without roads" because of the ponds and lakes created by peat harvesters.
Access to the village was only possible by crossing tall wooden bridges or cruising through hand-dug canals via traditional Giethoorn boats.
Things to Do in Giethoorn
Good thing for Giethoorn; little has changed in the place since its establishment. The tall wooden bridges remained, the same for the fairytale-like farmhouses. If you're planning to visit Giethoorn and see what typical Dutch houses with thatched roofs look like, rent a boat for a guided cruise of a lifetime. But if you wish to navigate through the canals, you can hire a canoe or kayak and become a punter yourself. Renting a whisper boat is also a good option.
When your boat tour is over, mellow down your vacation by visiting a museum or dining in one of the best restaurants or cafes in Giethoorn. Nevertheless, you can still jazz up your day by entering an escape room or taking a stroll around the village the "Dutch way" by renting a bicycle.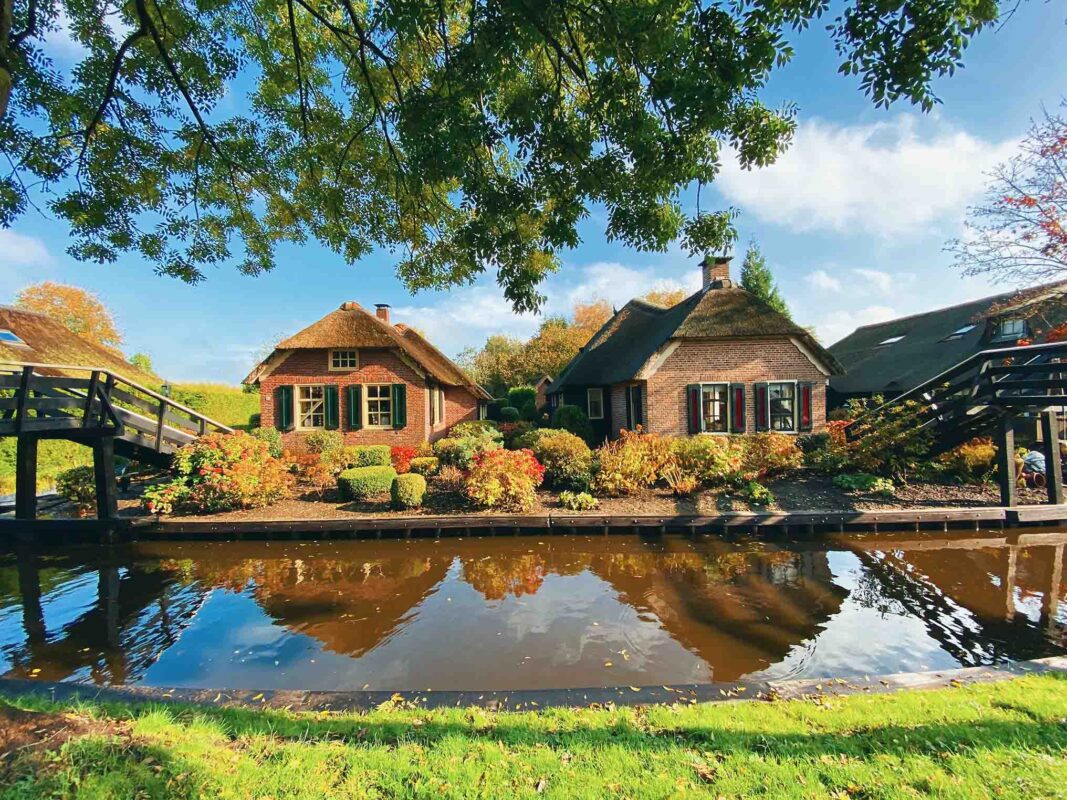 Places to Stay in Giethoorn
Giethoorn is also famous for its camping sites. Get in touch with nature by setting camp in this tranquil hamlet. If the outdoor life doesn't fit your personality, you can always slip into solitude and stay in one of the best hotels or holiday homes in Giethoorn. Boathouses also await those who wish to have a promising two-day vacation near the waters of Giethoorn. For backpackers or solo travelers taking a one-day holiday break, checking into a hostel in town will help them stay on their budget.
Going to Giethoorn from Amsterdam will take you around three hours if you're traveling by train. But this includes an average layover time of at least one hour.
To make things a lot easier and faster on your end, you can take the train from Amsterdam Central Station to Steenwijk. And from Steenwijk, take the bus no. 70. Travel time from Steenwijk to Giethoorn village will take around 30 minutes, which is better than a long-haul train ride.
The 10 best hotel & places to stay in Giethoorn

Enter your dates to see the latest prices and deals for Giethoorn hotels
Know More About Giethoorn Here at Ask the Dutch Guy
Giethoorn shows how culture and nature can be overwhelmingly picturesque—making the town even more exciting to visit. While visitors traverse this village in whisper-quiet ways, their memories bespeak the wonders unknown to those who've yet to witness Giethoorn's charm.
To know more about Giethoorn and the best things to do while in town, check out our blog posts here at Ask the Dutch Guy—your go-to platform for everything that is Dutch!