Giethoorn is rich in history and culture. Located in the northeastern part of The Netherlands lies the famous village of Giethoorn. It is known as the "Venice of the North" because of its similarities with the Italian city of Venice. The village floats on top of the water —canals connect every house and there surely is a lack of roadways.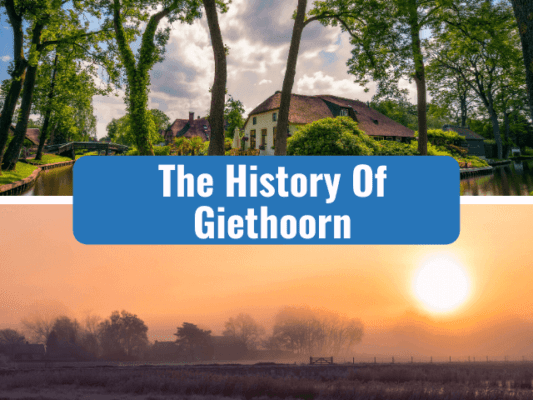 Of Goat Horns & The Flood
Giethoorn was founded in the 13th century, which was primarily occupied by a farming community. The village  ("Geytenhoren") acquired its name due to the huge amounts of goat horns that the farmers unearthed underneath the ground. They believed that these were the horns of the wild goats that drowned in the flood of 1770. 
The Rise Of Giethoorn
It was also this time when the water continually defined the history and landscape of the village. Lakes arouse around the town and the peat diggers dug ditches and canals, which resulted in the structure of the village. 
You might be wondering when the village became popular. It was made popular by the Dutch filmmaker, Bert Haanstra when he shot Fanfare, a popular comedy in 1958. To get around the village, you need to ride the Gieterse Punter. Today, you can also get around by riding the whisper boat. 
There are around 180 bridges in the village that connect different pieces of land and there are thatched-roof houses that date back to the 18th century. 
Get to know more about the history of Giethoorn by checking out the 'Museum 't Olde Maat US. Find more information at the Olde Maat and other museums here.
Make your tour around the village so much easier, rent a bike or a boat here.