Did you know that you can travel to several parts of the world and get free flights and hotel stays? All it takes is a little daring, plenty of imagination, and a whole lot of travel and finance sense. As you accumulate travel experiences through several months or years, you develop helpful travel expertise and learn several hacks to make life easier. 
Airlines and hotels have built-in discounts, free offers and upgrades in their systems that you can learn. Get familiar with these to get free flights and hotel stays.
Since the 1970s, way before "hacking" began to mean more than just chopping wood, people have been hacking the frequent flyer programs of leading airlines. United Airlines introduced the first loyalty programs that have now existed for decades. 
Hacking is not illegal. It is just you learning the ropes, understanding systems, and taking advantage of what's already there. Before Covid-19 halted the travel and hospitality industry, more and more people have learned travel hacks, and now that the pandemic is seemingly and fizzling out, it's cool to learn or re-learn seven travel hacks to get free flights and hotel stays.
1. Earn hotel and airline rewards points
Frequent flyers earn rewards points over time; some don't even know about it. Airline companies almost always offer frequent flyer programs the first time you purchase a ticket from them. From the get-go, the message is as clear as day: the more you fly using their program, you could someday travel with them for free.
So, do you still need to hack this when it is part of the company's free program anyway? You can hack the system by signing up with different airlines and hotel chains at your actual travel to earn credit at the moment. Remember never to take a flight or stay in a hotel without earning points or miles. In the first place, you deserve it.
Another thing hackers would do is first to check the hotel or airline's website whether they offer such a program or not. Before you book or purchase a ticket, see if they are running any promotions to earn you bonus miles/points. If not, consider another company.
This practice is so common that an app helps you track your rewards. It's called the Award Wallet, which you can use to manage your loyalty program accounts better. It can also alert you when your points or miles are about to expire. Letting your miles expire is like losing actual money from your pocket.
If you truly prefer a certain company and do not wish to try other airlines or hotel chains just to earn points, then, by all means, fly the same airline and stay in the same hotel chain as much as possible to eventually make a loyalty status. Again, your loyalty points will add up to earn you free trips and stays over time.
2. Get credit card travel rewards
This is similar to earning company loyalty rewards points but at a much faster pace. Getting credit card travel rewards is the quickest way to earn free flights, hotel stays, and other travel-related perks.
Several credit card companies offer bonus miles or points by simply signing up. This means you don't need to sit on hundreds of hours of flights to earn thousands of miles for free flights.
Credit card companies, however, as you know, are big business, and so they'd make sure to get something from you in return. If you wish to get credit card travel points, pay your credit card bill in full every month and carry no credit card debt.
Also, you would need to meet the minimum spend requirements to earn the points. This may be a hack, but it does come with a price. Use your credit card, meet the minimum spend necessary, and make sure to pay your bill on time.
You will use your credit card for shopping and other purchases anyway, so you might as well avail of your credit card company's free travel offers. You are wasting a huge opportunity if you are currently maintaining a credit card and not trying to earn rewards points.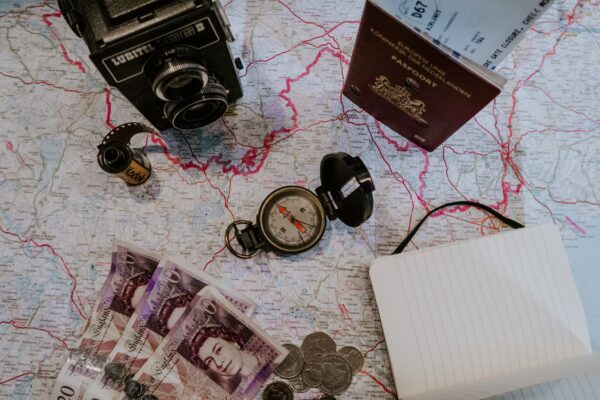 3. Join an airline company's frequent flyer program
As mentioned, all major airline companies offer frequent-flyer programs, which are customer loyalty programs that allow you to earn points or miles that are redeemable for free flights, upgrades and hotel stays, and even car rentals and shopping discounts.
Some airlines are in collaboration with hotels for exclusive partnerships. This means you can potentially get free flights and free stays using partner airlines and hotel companies.
For example, Marriott's Bonvoy program partners with the Emirates' SkyWards frequent flyer program, and American Airlines and Hyatt Hotels have collaborated to make it easier for you to build up AAdvantage miles when flying on American and earn points for Hyatt's Discoverist, Explorist and Globalist programs.
4. Join a hotel loyalty program
Subsequently, you also need to sign up with your favorite hotels to get perks from their lucrative loyalty programs. In addition to future free flights and room stays, some other benefits are complimentary upgrades, free Wi-Fi, free breakfast, and free admission to special hotel events. 
If you are that traveler who books at high-end luxury hotel chains, don't be disappointed as not many of them have loyalty programs or give out free nights. Ask the front desk about such offers every time you check in to make sure you're not missing out.
5. Book a room using a hotel's Best Rate Guarantee
Most hotel chains around the world offer a so-called Best Rate Guarantee (BRG) program specifically for loyal customers that include bundled benefits, such as the lowest available rate for a night or a multiple-night stay.
To get the BRG, you would need to go online to look for the most affordable rate offered publicly on another website than the official hotel website. You could then submit an online claim, and if your claim is approved, the hotel will give you a lower price to match the claim and an additional 10 to 25% discount (depending upon the hotel chain).
BRG typically applies to the same room type, date and length of stay, and reservations must be made directly on the hotel website. You might not get a free night's stay, but understanding BRG programs is an incredible hack to save money.
The key for this hack is to look for a better rate than the one on the official hotel website. You can usually find them from the aggregator websites Trivago and  Hotelscombined, which compare different rates offered by Booking.com, Hotels.com, Expedia, and so on.
6. Watch for free night hotel promos
This is the easiest way to get a free stay, and it's not even a real free hotel hack but an actual hotel offer. Just be mindful of your travel schedules and always keep an eye out for hotel promotions that advertise a free night when you book a certain number of paid nights. This is fairly common, "Book 3 nights, and the fourth night is on us".
A hotel free night promotion becomes typically available only when you book directly on the official hotel website. It will help if you sign up for the newsletter of your preferred hotels to stay updated about upcoming promotions.
7. Be a flexible traveler
Hacking is easier and convenient when traveling for fun or pleasure, meaning you are not tied to a particular place or schedule. For instance, book a flight to a city linked to a major airport hub to get a cheaper airfare. The ticket will be much more affordable, and it will get you to where you want to go in the first place anyway.
You could work around and be flexible on the airport of destination and when to travel. As much as possible, travel off-season when tickets are cheaper. Even newbie travelers know that tickets are much more expensive when many people are flying.
During the pandemic, several airline companies have dropped their rates knowing that not many people are allowed to travel yet.
When vacationing during the off-season, travel and accommodations are not at all expensive. Also, flights and rooms are easily available. There are fewer people at tourist spots, which means you can immerse yourself in your destination much better and at a leisurely pace.
Traveling can be fun and inexpensive if you know some tips and hacks. Again, these are completely legal. It's just about knowing how things are done and taking advantage of what is being offered to loyal and smart travelers. 
Becoming a travel hacker doesn't mean overriding retina scans or passwords or having a super-secret knowledge of gadgets and tricks, ala James Bonds. It is simply knowing how to position yourself, grab free flight and free stay programs, watch promotions, and be flexible when traveling.