Groningen is a fun, interesting, and student-friendly Dutch city. It is bustling with local and international tourists flocking the restaurants, cafés, canals, entertainment centres, and different landmarks. When visiting this exciting city on a budget, it's good that you look for Groningen hostels that can make your stay easier and more memorable. That being said, here's a list of recommended hostels in Groningen:
Located on Boterdiep 9, 9712 LH Groningen, The Student Hotel (TSH) Groningen is popular amongst students for its affordability.  It is a friendly hotel that's open to everyone who wishes to stay for just a day or an entire month.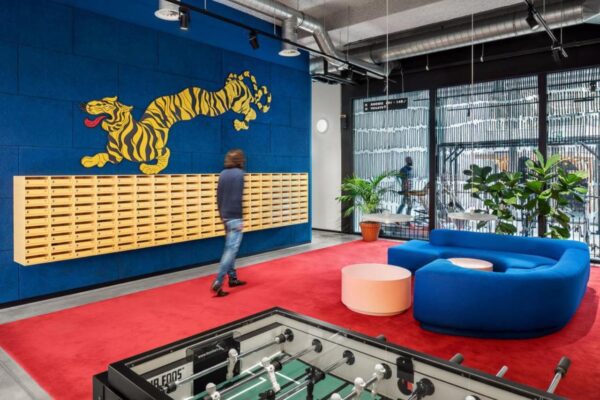 The rooms are beautifully designed, with shared spaces and a lively ambience that inspires creativity.
TSH Groningen is located in the lively, artistic Ebbinge quarter in the city. All major city attractions, including Martini Tower, the Groninger Museum and the beautiful Noorderplantsoen park are nearby, allowing you to explore the car-free centre on foot or by bicycle.
The hostel has a fully equipped gym and a bar and restaurant that serves incredible meals. What's more, students love the Collab, an in-house coworking space with access to everything they need to study and be productive. There are also several other spaces for any kind of meeting.
Situated on Suikerlaan 21, 9743 DA Groningen, Rebel Rebel Hostel is Groningen's first container hostel in the name of upcycling and sustainability. This unpretentious hostel rests on the grounds of a now-defunct sugar factory, providing an industrial ambiance and tranquillity just outside the city centre.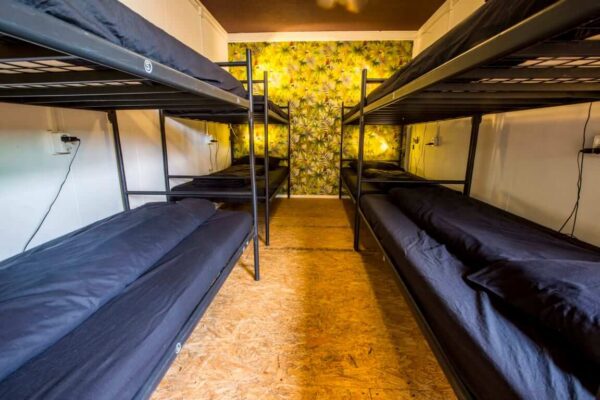 It is nestled on a low-key side street, just 2 km from the Groningen train station and Groninger Museum, and 3 km from the Martinitoren Gothic church. To really enjoy the surroundings, Rebel bicycles are available for rent. Guests can cycle along a canal away from the city centre, over a small pedestrian bridge, and on to the neighbourhood. The entire place is a development site with many new projects, events, and festivals on the way.
Guests, backpackers, and travellers on a budget would enjoy this hostel as their home away from home. Facilities will allow them to meet, eat, drink, sleep, and enjoy weekly events.
The hostel boasts its fresh herbs garden that guests can pluck and cook in the kitchen. Guests may also take a swim and sunbathe at the canal-side beach.
Hanging out with friends and new acquaintances in the communal living space or courtyard while drinking beer is quite an experience. There are also board games and Playstation 2.
Complimentary breakfast is served every morning.
Located on Kleine Haddingestraat 9, 9711 KG Groningen, Pension Cafe Tivoli is surrounded by restaurants, bars and clubs, plus cutting-edge art at the Groninger Museum in the downtown area.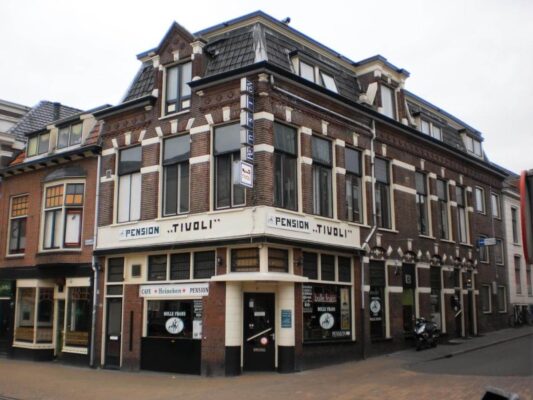 Pension Cafe Tivoli is a small, simple yet cosy pension with ten guest rooms. It is located in the centre of Groningen, a walking distance from the train station, university, the UMCG hospital, entertainment centre, and shopping centre.
Guests may choose to occupy either a one-person or two-person room and stay for a month or longer. Wi-Fi is available for free.
Guests may freely enter or leave the hostel, as well as their own room, using a key that they will receive upon checking in. The entrance is open 24 hours.
Those who have experienced staying here said, "Perfect low budget place for a night's or few stay" and "Good and great location in the old town. Clean and very friendly."
Hotel ship in Groningen Spes Mea Z'
Situated on Oosterhaven 10, 9723 AN Groningen within an industrial suburb, Spes Mea is not far from De Oosterpoort and FC Groningen's modern soccer stadium. It is an excellent location overall for sightseeing, recreation, dining and getting around the city. Important landmarks of Groningen are not far away.
In the summer, guests can enjoy sailing on the Wadden Sea and the Ijsselmeer. In the winter, Spes Mea is offered in Groningen as a group accommodation and sleeping ship.
Inside this hotel ship, guests sleep in one of the six spacious cabins with a sink and heating. Below the deck, guests will enter a cosy salon that can host a number of all guests. There are two communal toilets and two spacious showers. 
Spes Mea is equipped with bunk beds, duvets, and central heating, with breakfast.
As its name says, this no-smoking hostel is for guests on a budget. It offers a (paid) public parking nearby, a bar and lounge, billiards, bicycles for rent, baggage storage, and free high-speed Wi-Fi.
According to a satisfied guest, This is "a cheap, clean place to spend a night or two in the city centre. It is very basic but clean, and the beds are comfortable enough. The location is perfect. Each bed has its own wall outlet and nightlight."
Visiting the Netherlands could be expensive and hard on the pocket for travellers who do not know how to economize. Although a trip to Groningen and other locations in Holland is worth the expense, it is always wise and safe to consider one's budget. Hostels in Groningen are clean, safe, and lovely, which means tourists don't need to spend more than they can afford. Hostels are perfect for students, millennials, backpackers, and anyone who knows how to travel on a budget.
Do you want to know more about the cities and villages in the Netherlands? Browse our other topics here at Ask the Dutch Guy!