Come to Steenwijk in the Netherlands for that dream holiday you deserve, and stay at the best holiday homes the city can offer. The water, nature, and people make for one enchanting journey to one of Holland's most popular tourist destinations. 
Steenwijk is where you will find the enchanting little village of Giethoorn and the vast nature reserve of De Weerribben-Weiden National Park. Bring your family along. You won't run out of fun things to do, interesting places to explore, and new things about the Netherlands to learn. Get comfy with your family in one of these Steenwijk holiday homes.
Giethoorn Lodge is a cosy holiday home in the old Giethoorn village of Noordeind. It can comfortably accommodate a maximum of seven people. The beds are very comfortable and clean. Moreover, what makes this lodge a cut above the rest is its private terrace and amazing view of the water and jetty for the boat.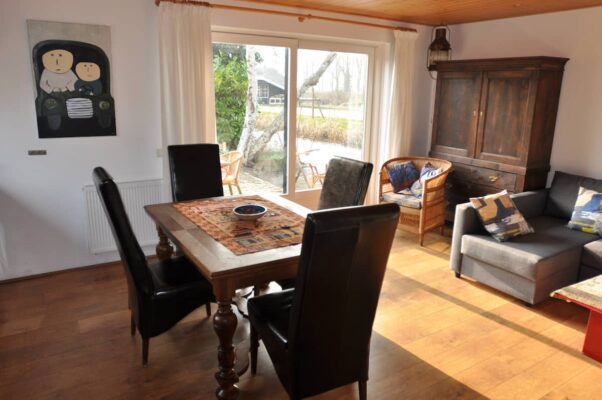 Make this lodge your holiday home and be near several lovely towns that are worth visiting. Right beside you is a traditional wharf where typical Giethoorn boats are being built. The lodge's friendly staff can arrange boat rides if you wish to visit Giethoorn and the surrounding towns, as well as provide some insider tips.
This lodge is a former 18th-century blacksmith's shop. It is not far from Giethoorn, the Weerribben-Wieden National Park, and Dierenpark Taman Indonesia tropical zoo, and only an 8-minute walk from Steenwijk train station. Named the nicest hotel in Overijssel, De Smederij lodge is a boutique hotel with a nostalgic coffee and tea shop, with five spacious and inviting guest rooms on the first and second floors.
When staying here, you and your family can rent some bicycles and make your way to the Weerribben-Wieden National Park in what would be a picturesque and unforgettable 30-minute ride from Steenwijk. This nature reserve is wonderful for hiking or cycling, and offers various attractions for all members of your family. You can enjoy the peace and quiet, while your kids would love seeing the birds and animals.
De Smederij offers fresh coffee beans and a wide choice of tea to greet you in the morning or as you wind down in the afternoon. Enjoy coffee beans from Mocca d'or, a local coffee roaster from Zwolle. They have an extensive tea collection for you and serve delicious breakfast by the blazing blacksmith's fire in an antique forge.
De Valkenhorst is a collection of comfortable bungalows for 4, 12, and up to 20 guests. Each chalet has a large bathroom with bath, shower, washbasin and toilet, and another smaller bathroom. De Valkenhorst is also equipped with a large hall and a spacious living room for you and your companions to play some games, have fun, and organise family celebrations. The bungalows are normally rented in combination with each other.
Each room is equipped with a living room with a TV and fireplace, kitchen, comfortable bedrooms, terrace, parking, and a shared swimming pool.
Chaletpark Kroondomein offers several cottages for rent with different types of chalets. Each chalet has a lovely open terrace, garden, located near the water, and some with mooring places. You will find these homes for rent comfy as they all have a living room, open kitchen, cosy bedrooms, bathroom with shower, washbasin and toilet, storage, and central heating.
These are just some of the many holiday homes available in Steenwijk to choose from. Steenwijk and all its natural beauty and attractions are waiting for you.