If you only got one day in Eindhoven, wouldn't it be marvelous to make it a surreal experience?
Eindhoven is a beautiful Dutch city, yet it's not that popular among tourists. Most of the time, people just come here as a stop between their destinations. But, If you have a day to spare, I suggest you explore the City of Lights to get a taste of Dutch culture like no other. 
That being said, check out our one-day in Eindhoven itinerary here: 
Grab Breakfast
On your first day in Eindhoven, I highly suggest you grab breakfast here because there are excellent cafes that will help kickstart your day right. The Happiness Cafe is a great place to start and the good thing about the place is that they serve breakfast the whole day. So, if you crave pancakes in at night, rest assured that the cafe has it.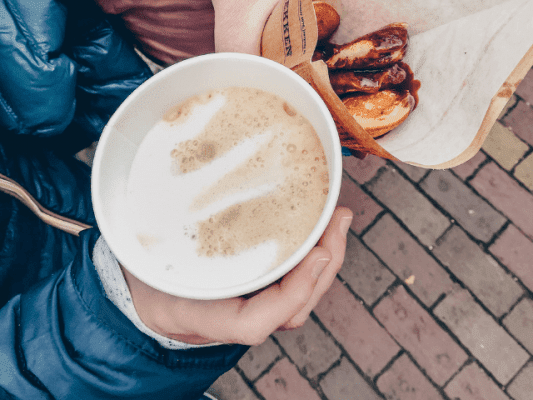 You can also grab some richly-filled bagel and fresh juice at Bagel & Juice. Here, you can find a variety of bagels you can take on-the-go if you're itching to explore the city already. After all, you only have one day! However, if you have time to spare, they also have healthy breakfast bowls you can try. 
Go On a Walking & Cycling Tour 
The best way to explore the city in one day is to either go walking or cycling—don't worry; walking isn't that tiring because it's only a small city. Whatever you choose, this is an effective way to get a quick taste of this Dutch City. 
You can go to the small centre of the city where you will find a small church, the Philips museum, and this is also where most of the shopping streets are located. Therefore, you get to explore the city while you get some souvenirs as well. 
As you go along with your self-guided tour, keep an eye on incredible street art. Also, as you go on this tour, you will be able to see all the highlights of the city and the best places to see. 
This walking/cycling tour will let you see the beautiful Sint-Catharinakerk, a neo-Gothic church that sits on the site of an older medieval structure of the same name. The design of the church is truly captivating, which is inspired by French Gothic cathedrals.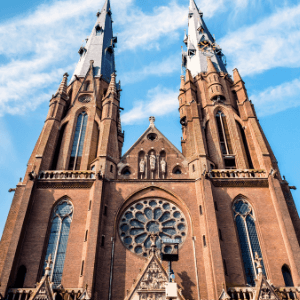 You will also be able to visit one of the most popular museums in the city, which is the Van Abbemuseum that has some of the works of well-known artists like Picasso. It also is home to the biggest collection of El Lissitzky. If you still have time in your morning schedule, you can check out the Eindhoven Museum, a living museum with demonstrations and recreations of the everyday life in the time periods. 
Explore Stripj-S
Before you end the day, you need to explore the Strijp-S, an industrial neighborhood filled with great restaurants, art spaces, and a lot of other things. Also, you won't find many places in the country that are similar to this area. That's is why it's extra special and interesting. 
Your one day in Eindhoven has never looked this exciting! Get the best one-day itineraries for various cities and villages in the Netherlands here at Ask the Dutch Guy!